Laminate, Solid & Engineered Flooring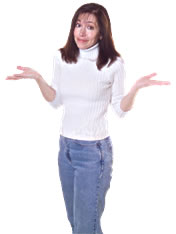 Choosing a species of wood involves more than selecting a colour to match décor. Both decorators and installers should be aware of the basic facts about wood species. Other appearance-related attributes are important for designers too, such as texture, grain, and colour. Installers will want to consider mechanical properties like dimensional stability, machinability, and ease in finishing. And any specifier will need to consider availability and cost.
Laminate Flooring
For an innovative, easy, and cost-effective flooring solution, a laminate floor may be the best idea you've ever had. Popularised in Europe, laminate flooring allows you to recreate the look of real hardwood flooring, in a variety of "species," and in a budget-friendly way. Laminate floors are substantially lower in price than solid hardwoods, yet a high quality laminate floor from Seymour wood flooring provides you with the beauty and durability you might expect in a real wood floor. If you have children and pets to consider, laminate flooring is a great solution - resistant to wear, as well as to animal hair and dander, often a problem with carpeting in a similar area
Laminate wood flooring is becoming increasingly popular for both household and commercial applications. This scratch-resistant and low-maintenance flooring solution for your home or office can be depended upon with confidence, and you can still enjoy the appearance of a solid hardwood at a fraction of the cost.
Solid Flooring

All wood flooring, regardless of width or length, that is one piece of wood from top to bottom is considered solid flooring. Solid flooring gives you a great opportunity for customization. Your choice of species, stains and finishes all contribute to the personalization of a solid floor. This is an excellent choice in most areas of a home on the ground level or above.
Solid wood floors are generaly the more expensive choice but deliver unbeatable beauty and characteristics. Hard wood floors tend however to scratch a little easier that laminate but can be sanded and varnished every few years if desired.
Engineered Flooring

This wood flooring product consists of layers of wood pressed together, with the grains running in different directions. It is available in 3 and 5 ply. Engineered flooring is perfect for those areas of the house where solid wood flooring may not be suitable, such as basements, kitchens, powder rooms, and utility rooms. Because the grains run in different directions, it is more dimensionally stable than solid wood.